Permanent Exhibition
The center has dedicated, at its headquarters, a permanent exhibition that allows visitors to see a collection of materials and photos that reflect some personal and work aspects of King Abdullah biography, as well as to show models of materials that the center seeks to document and preserve.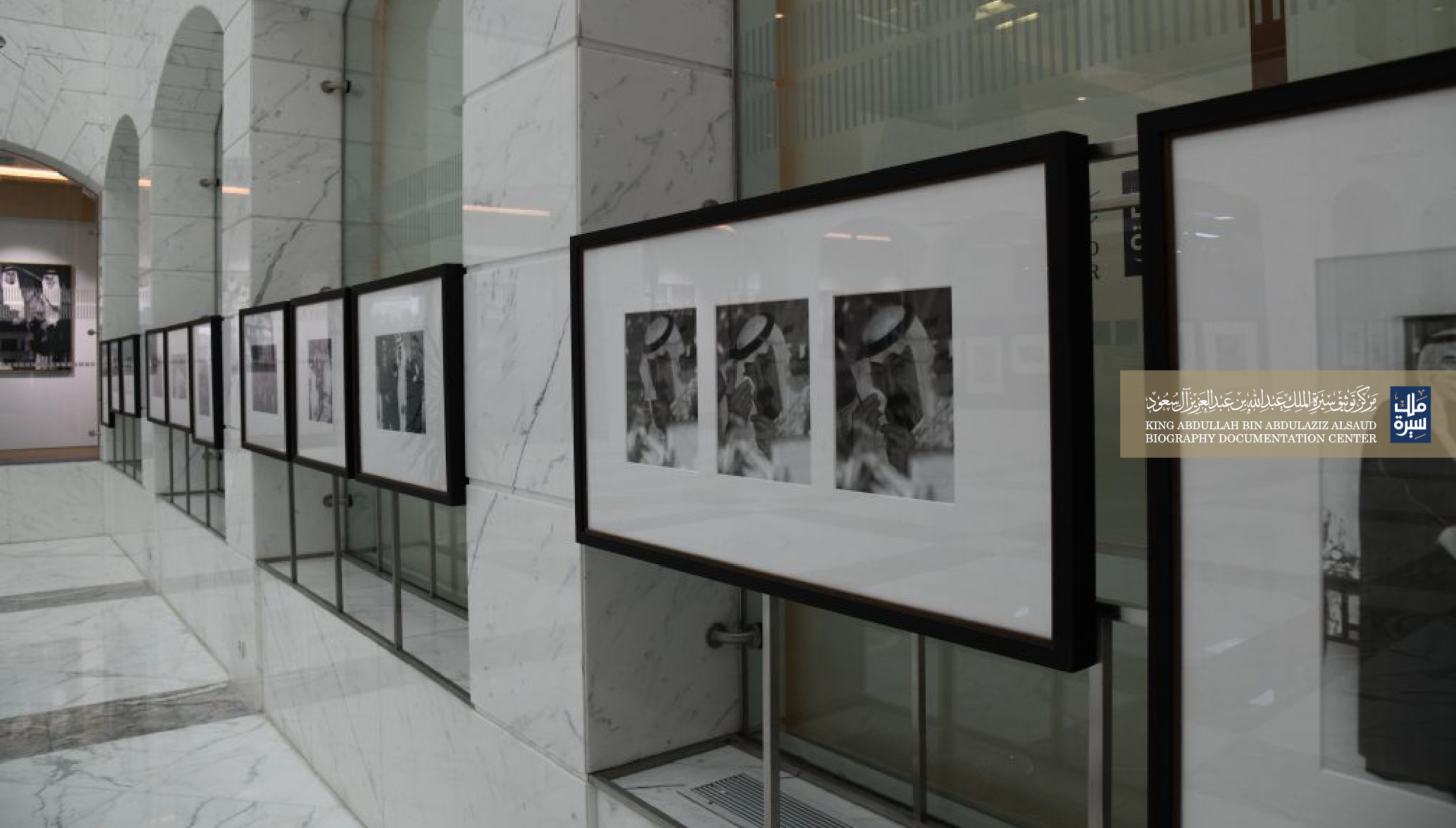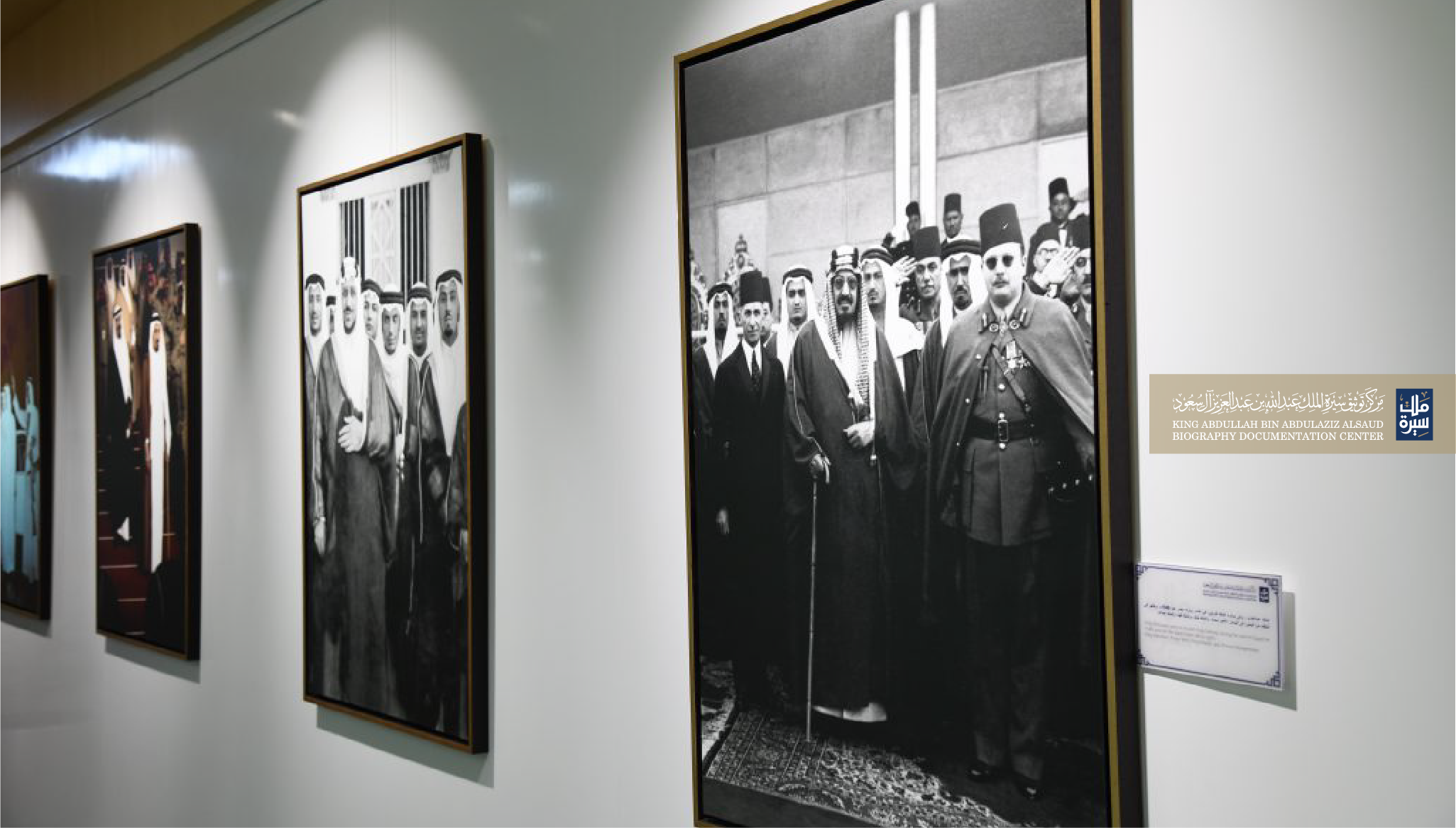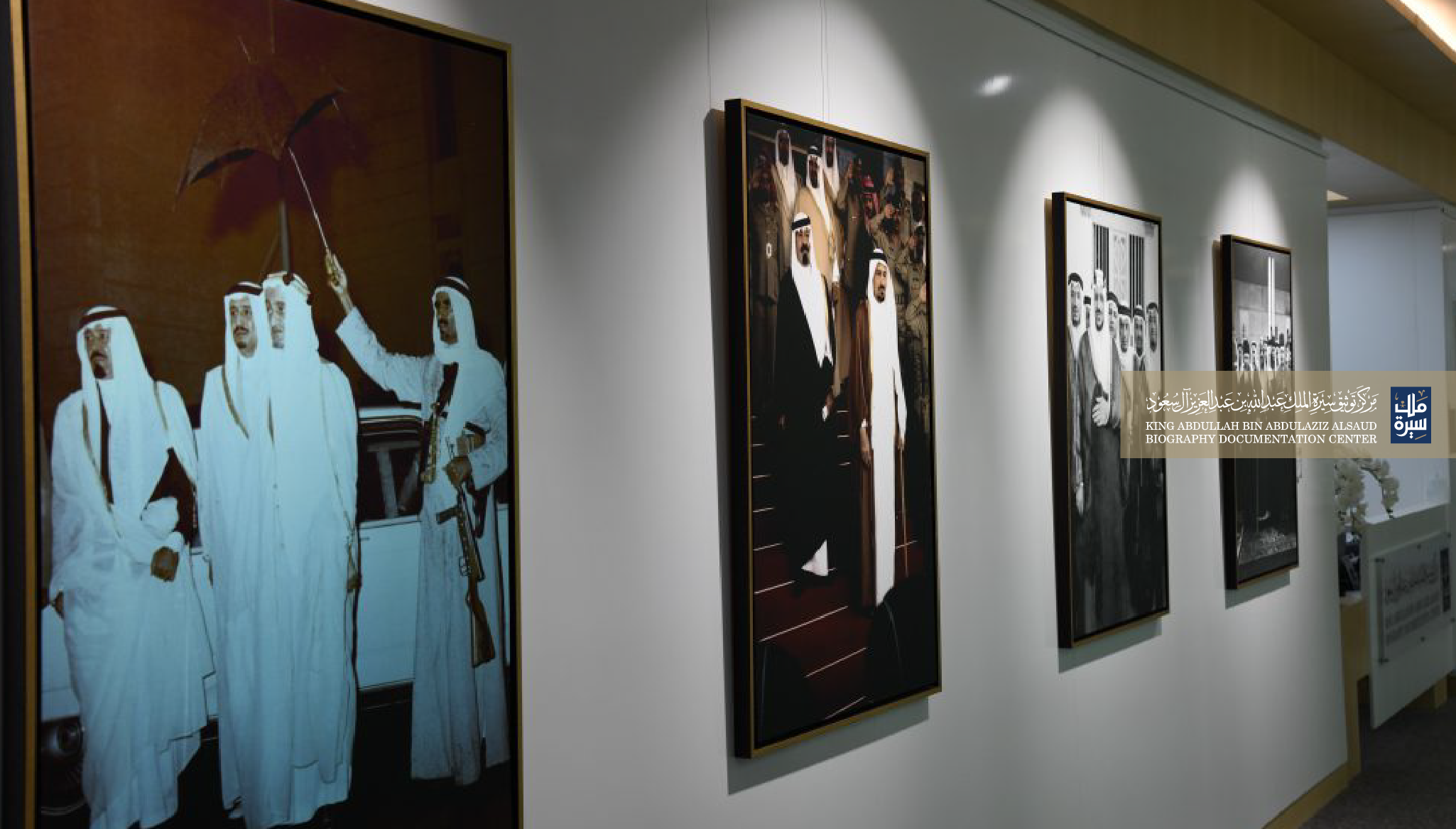 Exhibitions Participation
The center participates annually in the Riyadh International Book Fair as a specialized center in studies, research and information management, where the center presents some of its products and activities annually.
Virtual Exhibitions
The center offers virtual exhibitions that coincide with the anniversary of national events linked to the biography of King Abdullah bin Abdulaziz Al Saud, allowing those whose interested to visit these exhibitions and follow them through the center's social media platforms.
Scientific Courses
In order to achieve the center's vision of being distinguished in its credibility and scientific methodology, it conducts training courses within its field of work, with the participation of external parties in the same field, and has conducted the following training courses: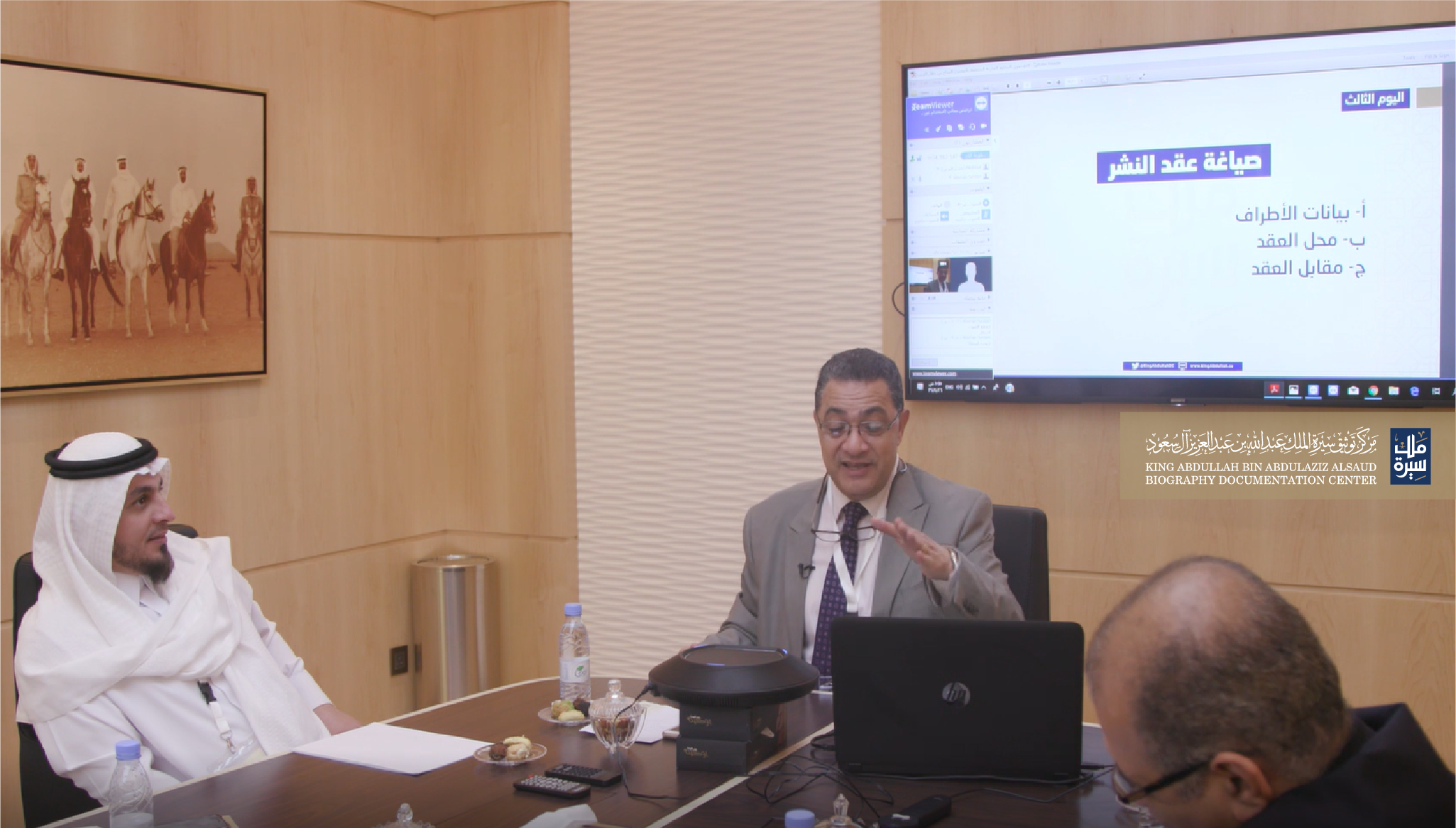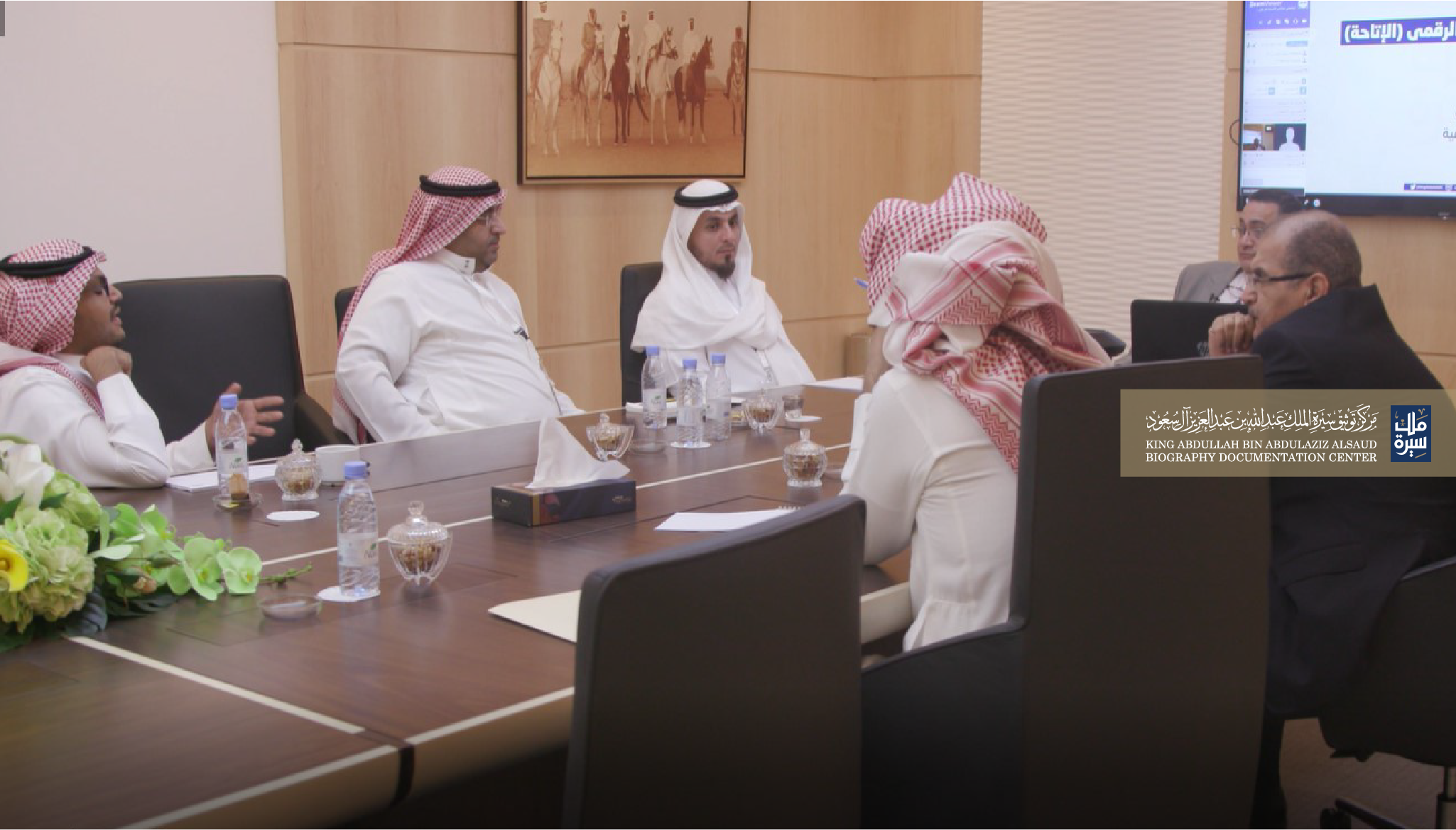 Intellectual Property Rights Course:
Including four topics:
Intellectual property rights related to content available through the Web.
Intellectual property rights related to news content (text, image, video).
Intellectual property rights related to the production of documentaries and short films.
Best forms of contracts as a publishing center of both print and digital contents.
The course was attended by 24 participants, 12 from the center's staff and others from external parties.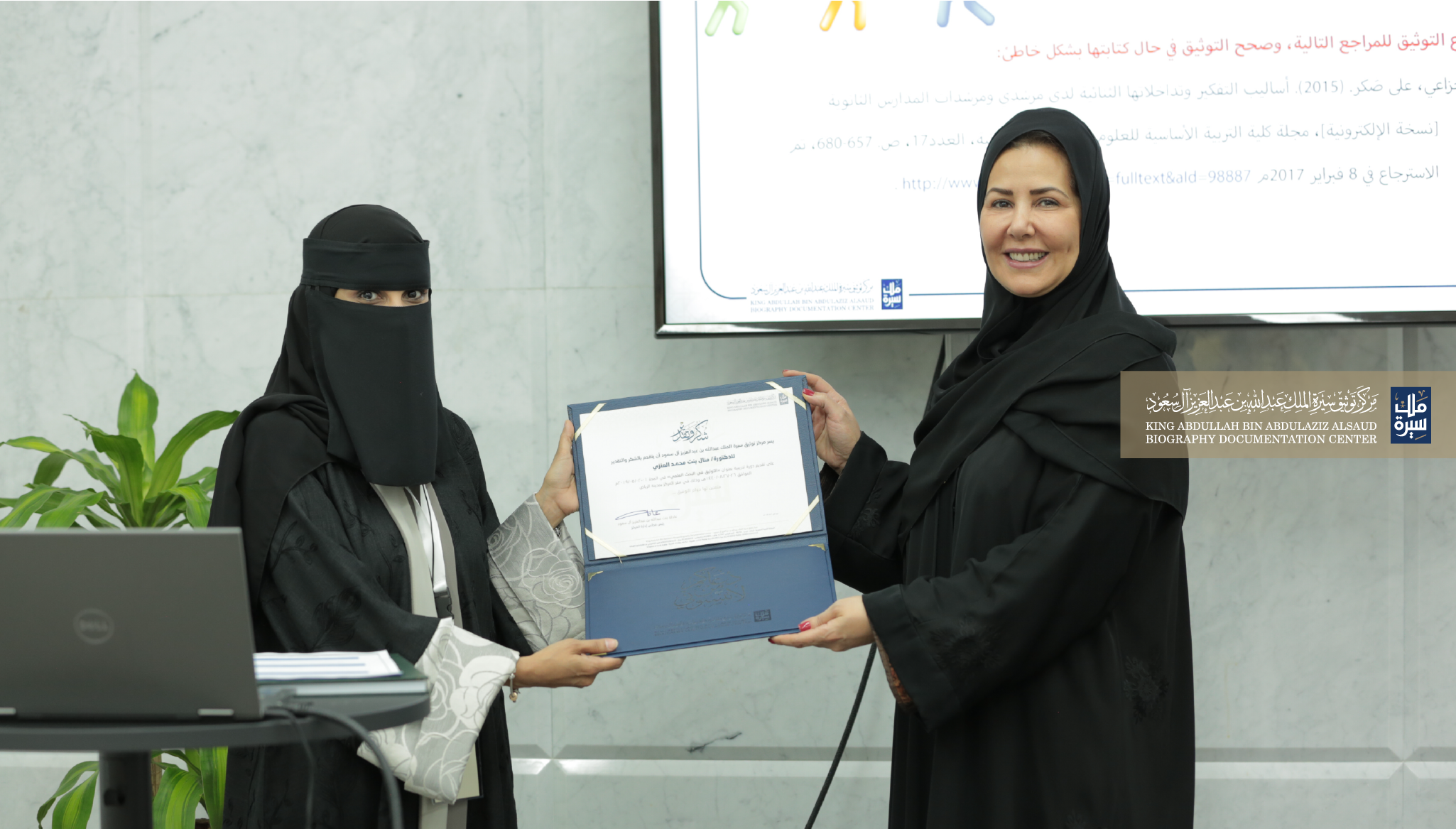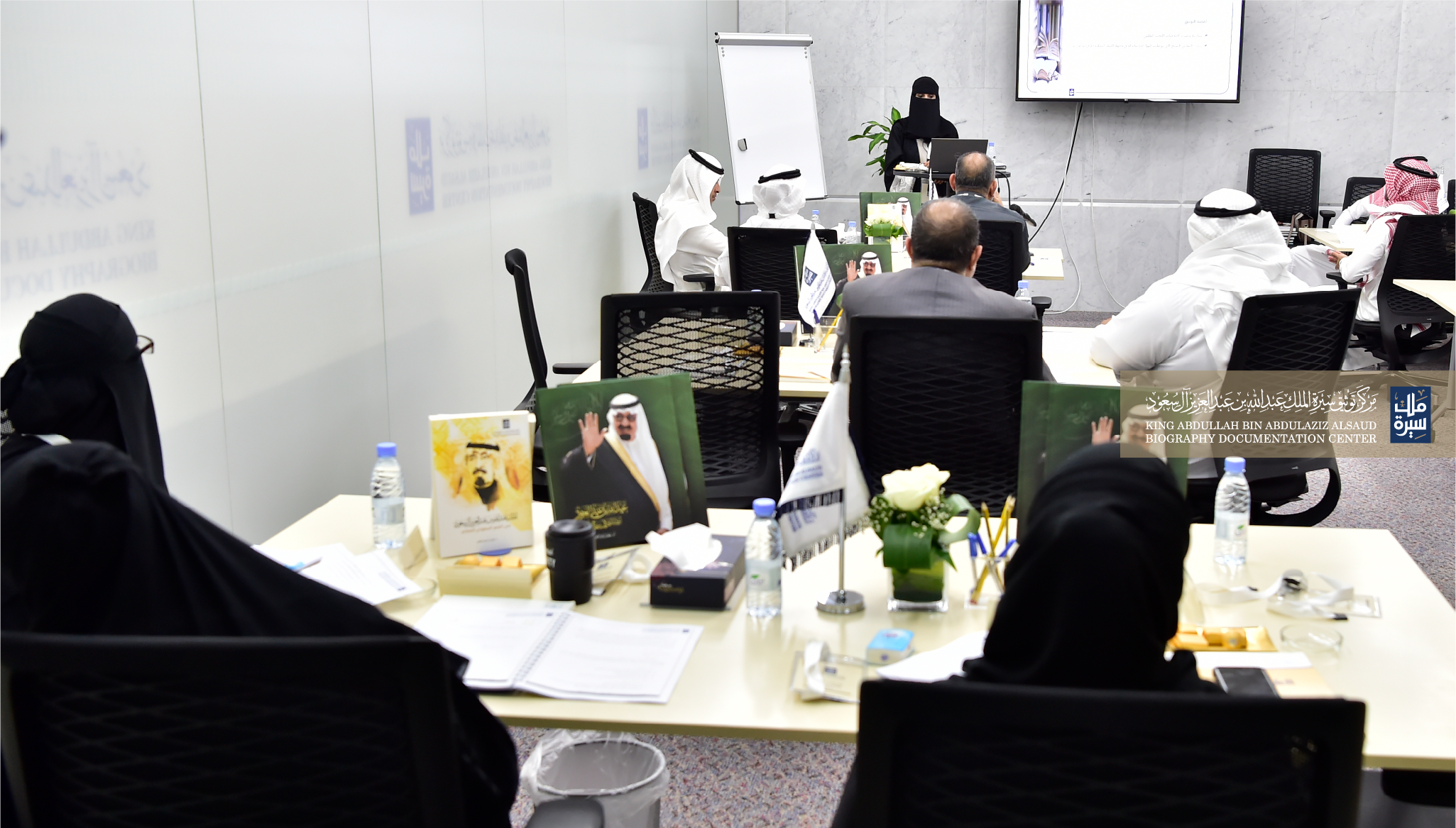 Documentation in Scientific Research Course:
Including three topics:
Introduction to scientific documentation (its concept, causes, importance, types, methods).
Documentation cases in the text.
Documentation cases in references.
The course was attended by (16) participants, (12) from external parties, and others from the center.